May 2015
May 31, 2015 at 18:13 Leave a comment
Jetzt hätte ich doch glatt den letzten Tag des Monats verpasst.
In die Statistik diesen Monats gehen eine Strickjacke für's Töchterchen ein, so wie zwei Tücher – eins für mich, eins für meine Mutter. Dieses Tuch (Ellison Bay von Paula Emons-Fuessle) zu stricken hat mir viel Spass gemacht – und es liegt sehr schön auf den Schultern (habe ich schon ausprobiert. Ich kann es nur weiter empfehlen. Und es ist auch sehr einfach zu stricken, also auch für Anfänger geeignet.
Ingesamt habe ich diesen Monat 774 g Garn verstrickt, macht 1911 m. Und es gingen 14 Knäuel aus meinem Vorrat raus, 6 wieder rein (das war allerdings ein Mitbringsel aus New Haven).
I nearly missed the last day of the month.
This month, I can add a cardigan for my daughter, and two shawls – one for myself, one for my mother to the statistics. I loved knitting this shawl (Ellison Bay von Paula Emons-Fuessle), and it really lies very well across the shoulders (I have tried it already). I can really recommend the pattern. And it is an easy knit, suitable for beginners.
In total, I knit up 774 g of yarn, about 1911 m. 14 skeins were taken out of the stash, 6 were added (but are souvenir skeins from New Haven).
 WIPs
1. Cardigan for myself
2. Icelandic pullover for my daughter (this needs to be finished latest by her birthday in July!!!!!)
3. Simple Socks for my daughter (another pair)
NAPs (needle adjacent projects, ready to be cast on as soon as something else is cast off – thanks to the Stockinette Zombies for this definition)
1. Flyaway Hoodie by Joji Locatelli (maybe now is not the time to knit warm cardigans)
2. SpliTTop by La Maison Rililie (yes, I definitely need a second and third one!)
On the radar (high up in my queue)
1. Cocktail Jumper La Maison Rililie (yes, I definitely need a third one!)
2. Cardigan for myself (I already know that I want a second one of those, in a different colour)
3. Drachenfels by Melanie Berg  for myself and my daughter (I need more travel knitting)
4. Redford by Julie Hoover or Men's Tracks in the Field by HintermStein or something from the 2nd BT Men Collection (my husband deserves another pullover, and I should swatch before I make up my mind).
Et un joyeux fête de mêre pour toutes les mamans! (Merci google pour l'animation)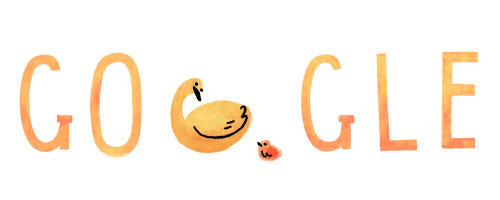 Entry filed under: Monatsstatistik / Monthly Stats, Stricken / Knitting. Tags: Monatsstatistik / Monthly Stats.